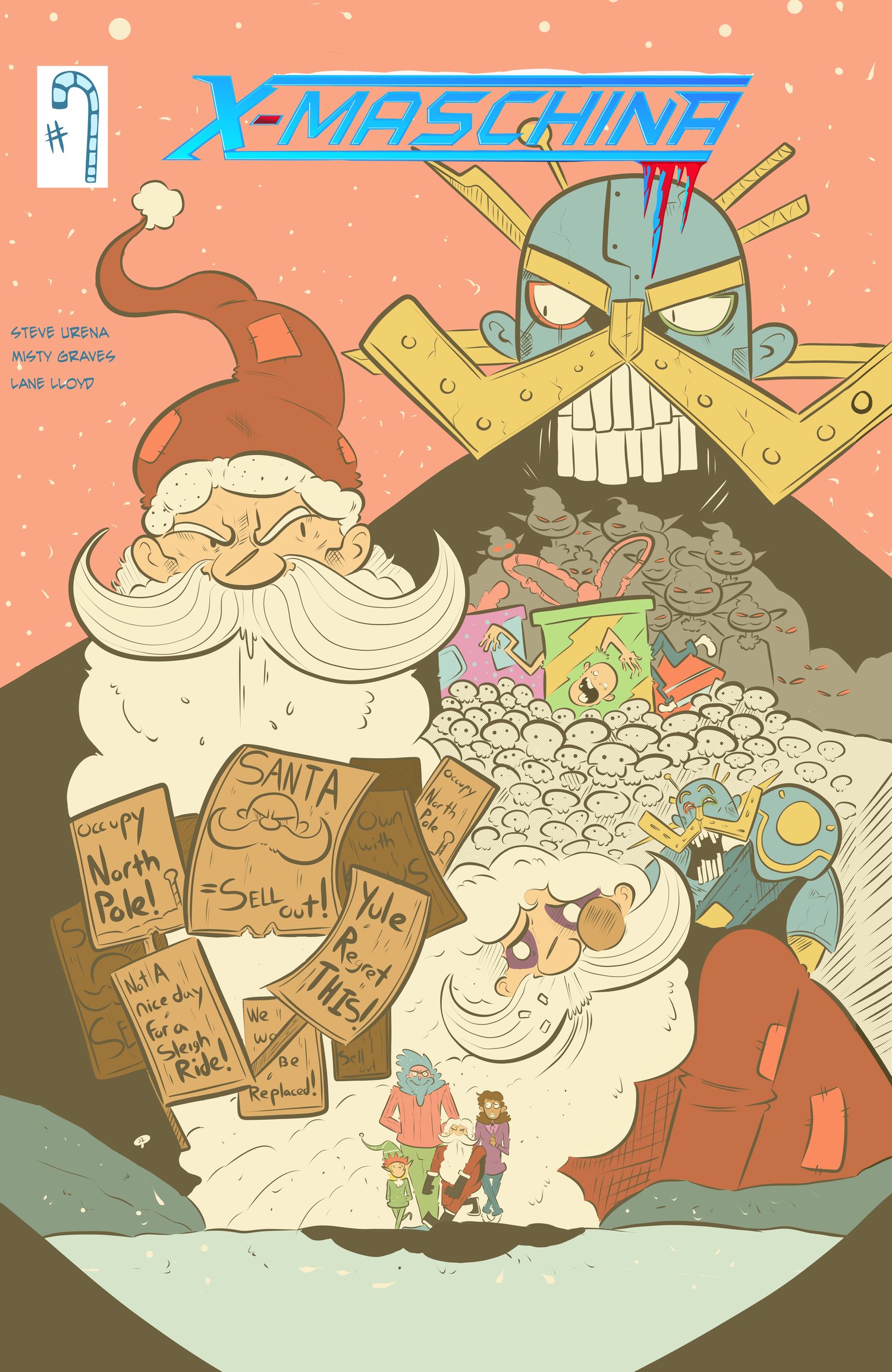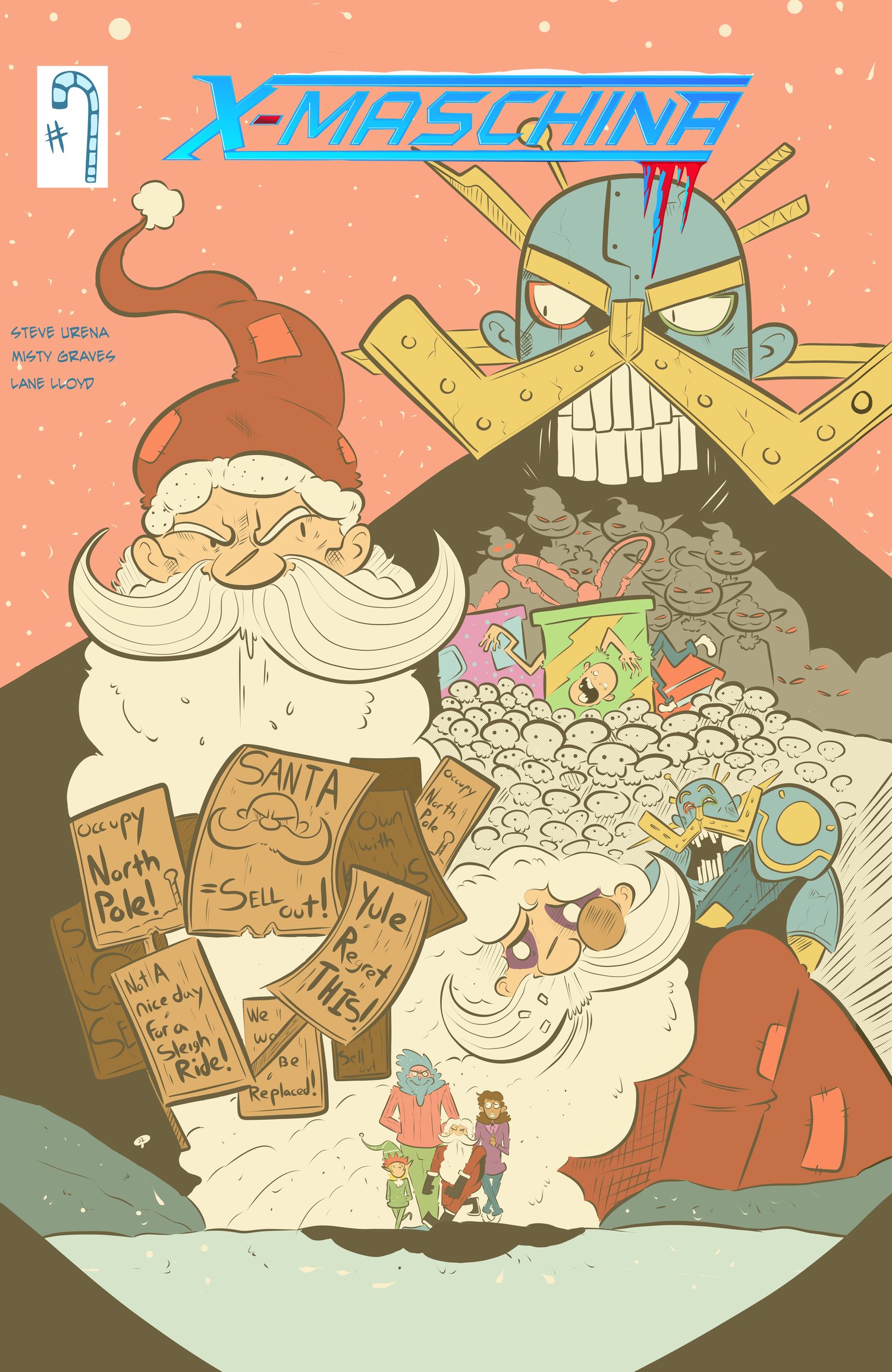 X-MASCHINA Comic Book | Autographed by Misty Graves
$8.00
Ho Ho Homicide! X- MASCHINA is a 20-page horror-comedy sci-fi Christmas comic from creators Steve Urena (Slow Pokes, Zombie Date Night), Misty Graves (Co-host on The Longbox of Darkness Podcast), and artist Lane Lloyd (Sable, God Puncher).
If you missed our Kickstarter - Now is your chance to get this comic! Your issue of X-Maschina #1 will arrive safely bagged, boarded, & autographed by co-creator Misty Graves.
Twis' the year 2045, and Santa is leaving
Christmas behind-
He's just stopped believing.
He is giving up his magic.
He is going away.
He is planning one final ride in his magical sleigh…
But, all of a sudden, there arises a clatter!
His toy-making machines are making everyone scatter!
The robots are taking over, and AI is snotty!
They're judging everyone to be extremely naughty!
Can Saint Nick stop the bots in his North Pole arena?
Find out in the holiday horror-comedy comic X-MASCHINA!
Coming this winter - From artist Lane Lloyd
and writers Misty Graves and Steve Urena.
Please visit our campaign page on Kickstarter for more details about this comic: https://www.kickstarter.com/projects/steveurena/x-maschina-the-futuristic-holiday-horror-comedy-comic/description
To Purchase Using PayPal
If you want to use Paypal instead of Stripe, send me a DM on IG or email me at [email protected].
To Purchase More Than One
For bulk orders, please mail me at [email protected].
International Orders / If You Live Outside the Contiguous United States
If you live outside of the 48 US states and would like to place an order, please email me at [email protected].